For some alcohol servers, the idea of refusing service to a patron can cause apprehension. If patrons are refused service, they may become agitated, and in some instances, the situation can become hostile and violent.
However, there are ways to approach the situation that will ensure you are covered legally and reduce the chances of the situation becoming hostile.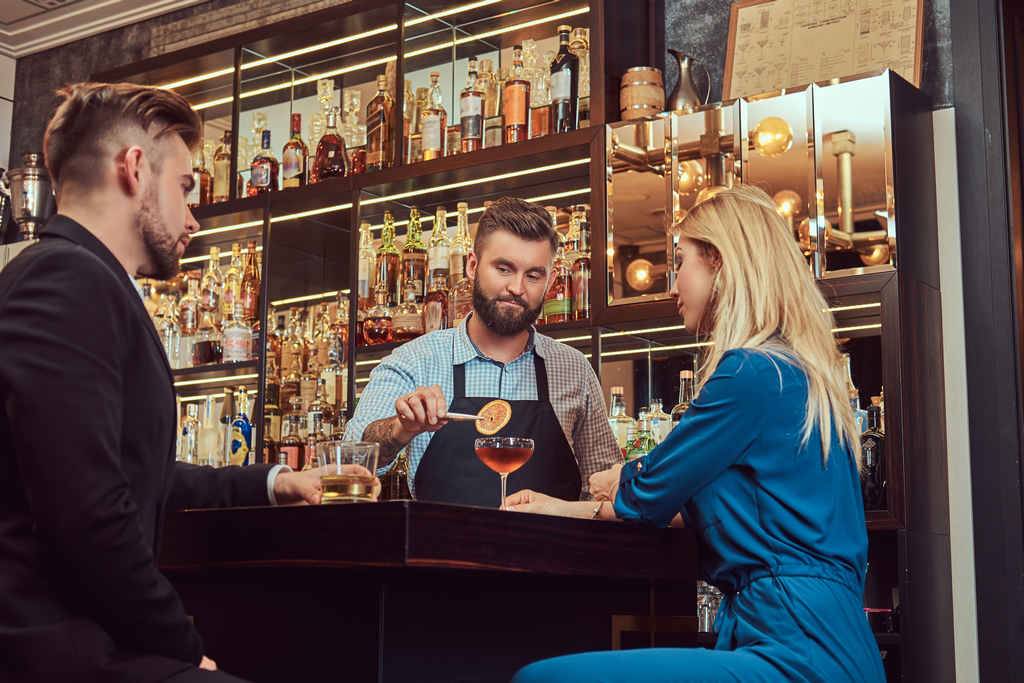 Dram Shop Laws
In most every state, there are rules or statutes (Dram Shop Laws) that govern the serving of alcohol and what is required to refuse alcohol to an intoxicated person.
Dram Shop refers to a law that makes a business which sells alcoholic drinks – or a host who serves liquor – to a drinker who is obviously intoxicated or close to it, is liable to anyone injured by the drunken patron or guest.
Under dram shop laws, businesses that sell alcohol can face civil liability for injuries that their intoxicated patrons inflict on third parties – even after those patrons have left their premises, and (in some states) even when the injury caused is intentional.

TABC Certification - 10% OFF SALE
Employees who obtain TABC Certification - Texas alcohol seller-server training - are able to prevent sales to minors, recognize signs of intoxication, and effectively intervene to prevent problem situations.
Texas TABC Approved Provider #454-508
100% online - No Classroom Attendance
Enter Promo "train10off" at Checkout
Strategic Steps to Refuse Alcohol to a Patron
1. Early intervention­ – As an alcohol server, always be aware of your surroundings, and take note of people who are heading towards intoxication. Subtly and tactfully inform them they will be refused service if their behavior deteriorates, and they could be asked to leave.
If you decide they've had enough alcohol, don't delay your decision to refuse serving them alcohol. Don't let them finish their drink hoping they will then leave of their own accord, or giving them one last drink.
2. Initially, offer them a non-alcoholic drink – Ask them if they would like a non-alcoholic to drink and to take a break. Also, reassure them that you will be happy to serve them again in the future.
3. Seek approval and help – Before approaching any intoxicated patron, seek approval and assistance from your manager and/or security staff. This will ensure you are covered should anything go wrong, and if it's your first time in a situation like this, provide you with guidance so you learn how to deal with them in the future.
4. Be patient and polite – Confidently, but politely, inform the patron that you can no longer serve them alcohol. Don't call them names, stay calm and don't raise your voice. To reinforce the point, you should:
Clearly explain the reason for the refusal
Use props such as information posters to back up your refusal
Explain the law and what it could mean to you if you continue to serve them
5. Offer assistance with a way home – Ask them if they'd like you to call a friend or taxi to get them home. The friendlier you are, and the more supportive you are, the less likely they are to be hostile or aggressive.
6. Ensure the patron leaves within a reasonable period of time – Once a patron becomes intoxicated, they must leave the premises and not be allowed back in. While they may have accepted your offer of a non-alcoholic drink, they will still need to leave. It's your responsibility to ensure they leave safely and do not loiter outside.
7. Keep a record of the incident  – Once the patron has been safely removed from the premises, record the details of what happened in writing. This should include the reasons for refusal of service, what was said by everyone involved, what actions were taken, and if there was any aggressive behavior. Once you've written down the details, ensure management witnesses and signs off on it.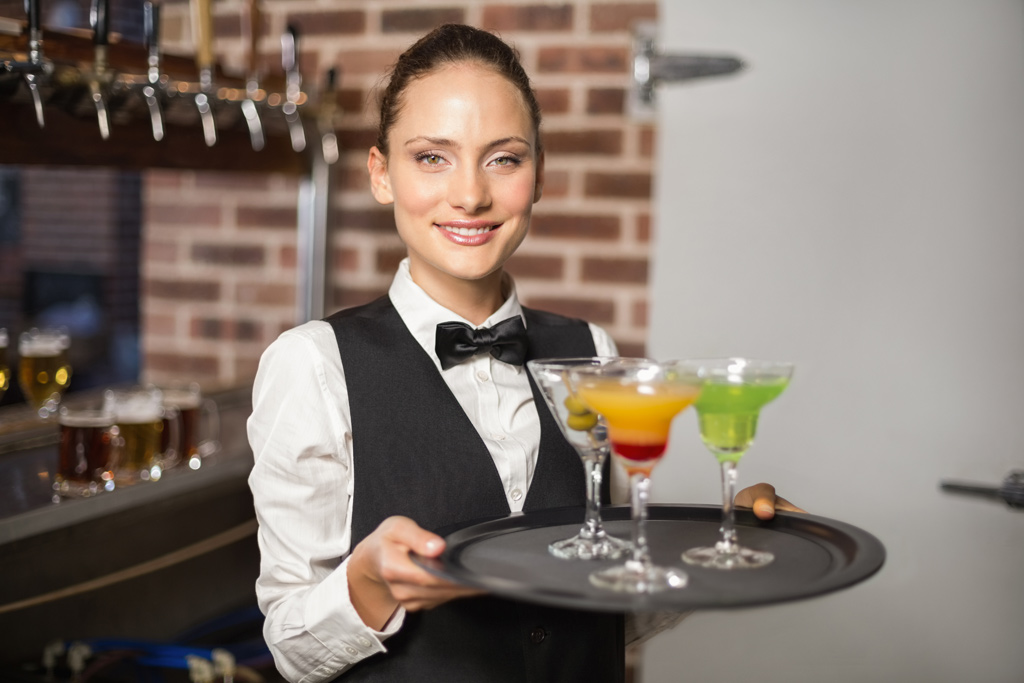 Safe Harbor
If an employee sells or serves alcoholic beverages to a non-member of a private club, a minor or an intoxicated person, the actions of the employee shall not be attributable to the employer if:
the employer requires its employees to attend a commission-approved seller training program;
the employee has actually attended such a training program; and
the employer has not directly or indirectly encouraged the employee to violate such law.
Texas Alcoholic Beverage Code §106.14(a)
See TABC Administrative Rules §34.4 for additional information.
Benefits of Safe Harbor for employees
Requiring employees to be seller/server certified provides "safe harbor" for permittees. If all employees are seller/server certified, the permittee's alcoholic beverage license might be protected from a fine, suspension or cancellation. Other benefits may include:
lowering liability insurance costs;
more knowledgeable and responsible employees;
being a more responsible member of your community.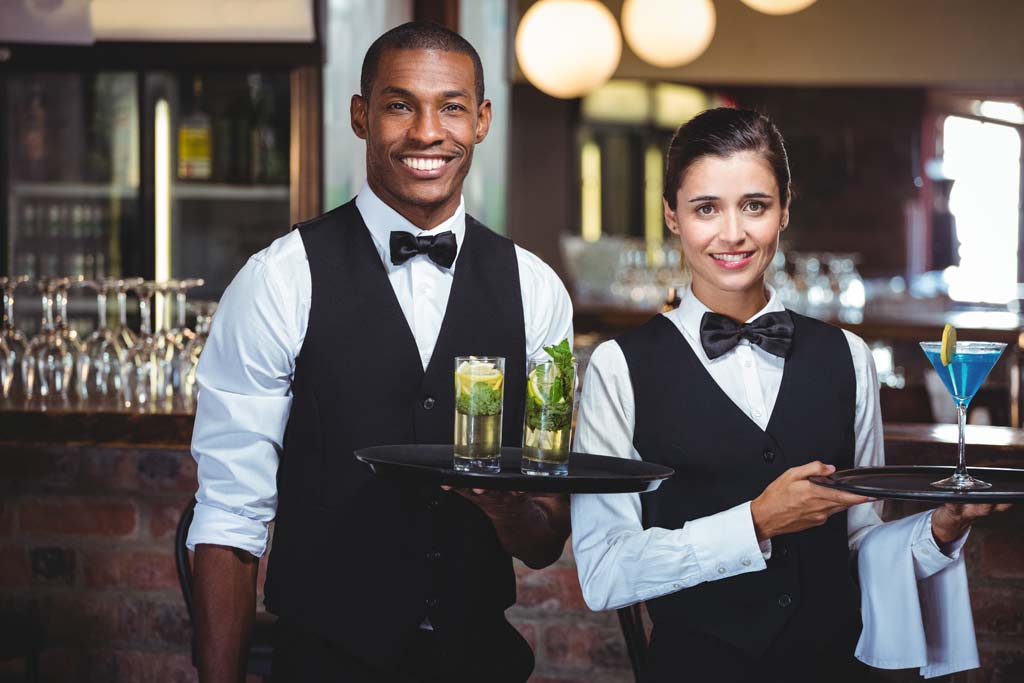 How do I know if my employees are TABC certified?
Everyone that takes a TABC approved seller training course receives a certificate immediately.
If they do not have a certificate, verify that employees are seller/server certified by checking the TABC website. You will need their social security numbers and dates of birth.
Certified seller training schools have 14 days to upload trainee information into the TABC database. If an employee claims to be certified and is not in the system, contact TABC at 512-206-3420.
Key Points of Being TABC Certified
If one of your employees is charged with knowingly selling alcohol to a minor or to an intoxicated person, you could lose your license to sell unless the following six criteria are met:
The person selling is not the owner or an officer of the company;
The person selling holds a current seller-server training certificate from a TABC approved school;
All employees engaged in the sale, service, or delivery of alcoholic beverages, as well as their immediate managers, are certified within 30 days of their hire date;
The employer has written policies for responsible alcohol service and ensures that each employee has read and understands these policies;
The employer does not directly or indirectly encourage the employee to violate the law; and
There are not more than three of these type of violations within a twelve month period.
Meeting all of these criteria is commonly referred to as "safe harbor." If an illegal sale is made, the seller or server might be arrested and fined up to $4,000 but the company's permit/license may be protected.
Violation of TABC Rules
If one violation occurs:
Criminal action may be taken against the employee;
The owner or manager may be required to complete an affidavit stating that they have met all the requirements;
The owner or manager will be required to provide the names, social security numbers, and dates of birth of all employees so that the affidavit can be verified;
TABC will verify the certification of the employees.
TABC Administrative Rules §34.4 and 34.5 explain additional sanctions and penalties.